Kansas State University to host First Folio Exhibition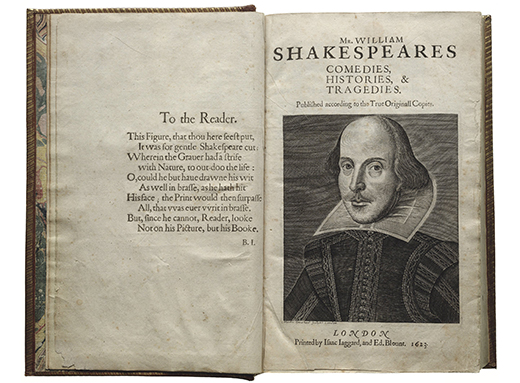 Kansas State University and the Beach Museum have been selected as a host for the traveling national exhibition of  "First Folio! The Book that Gave Us Shakespeare."   The exhibit will include a number of outreach activities and events including lectures, performances, and demonstrations of Shakespeare's work to include multiple genres including written art, performance art and visual art.
Many of Shakespeare's plays, which were written to be performed, were not published during his lifetime. The First Folio is the first collected edition of Shakespeare's plays. It was published in 1623, seven years after Shakespeare's death. Two of Shakespeare's fellow actors compiled 36 of his plays, hoping to preserve them for future generations. Without it, the world would not have 18 of the playwright's works, including "Macbeth," "Julius Caesar," "Twelfth Night," "The Tempest," "Antony and Cleopatra," "The Comedy of Errors" and "As You Like It." All 18 appear for the first time in print in the First Folio, and would otherwise have been lost.
Final touring dates for the show will be announced in April. For more information about this show, check out KSU's information page.